Accreditation
Accreditation is an independent assessment that ensures CAB has the competence level in terms of technical competence, personnel competence and integrity of impartiality to deliver credible certification services. This is also essential to building confidence and trust in clients.
ICI UK has the established accreditations that manufacturers, producers need for the global market entry of their products. ICI UK accredited scopes are
ISO/IEC 17021, Conformity assessment -
Requirements for bodies providing audit and certification of management systems
ISO/IEC 17065, Conformity assessment -
Requirements for bodies certifying products, processes and services.
ISO/IEC 17020, Conformity assessment -
Requirements for the operation of various types of bodies performing inspection.
About AB-CB (Accreditation Board for Certification Bodies)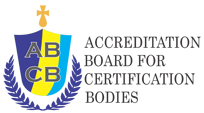 AB-CB is an independent accreditation board ready to help certification bodies to achieve excellence and world class competitiveness through the application of various International Standards and is a uniquely providing accreditation services in the fields of
• Management Systems (ISO 9001& other ISO Standards)
• Product Certification (CE Marking, RoHS & other product certifications)
• Personnel Certification (Lead Auditor for QMS & other standards)
• Third party Inspection
Statement of Impartiality
Impartiality is a basic principle of accredited certification. This means that certification granted on the base of objective evidence of conformity and not influenced by any other interests. We take potential conflicts of interest very seriously and ensure that impartiality is not compromised at any time.